The Valldaura estate offers various workshops and other activities related to our Laboratories and mission. We also host events for individuals and organizations that share the values and principles we are actively fostering here.
Valldaura Labs Workshops and Activities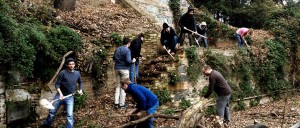 Here you will find a schedule of upcoming events associated with the Valldaura Labs community and volunteers programs. These are a mixture of workshops and free open actions that aim to bring similar minded people together in common cause, a coalition of the willing.
> Registration page for Valldaura Events