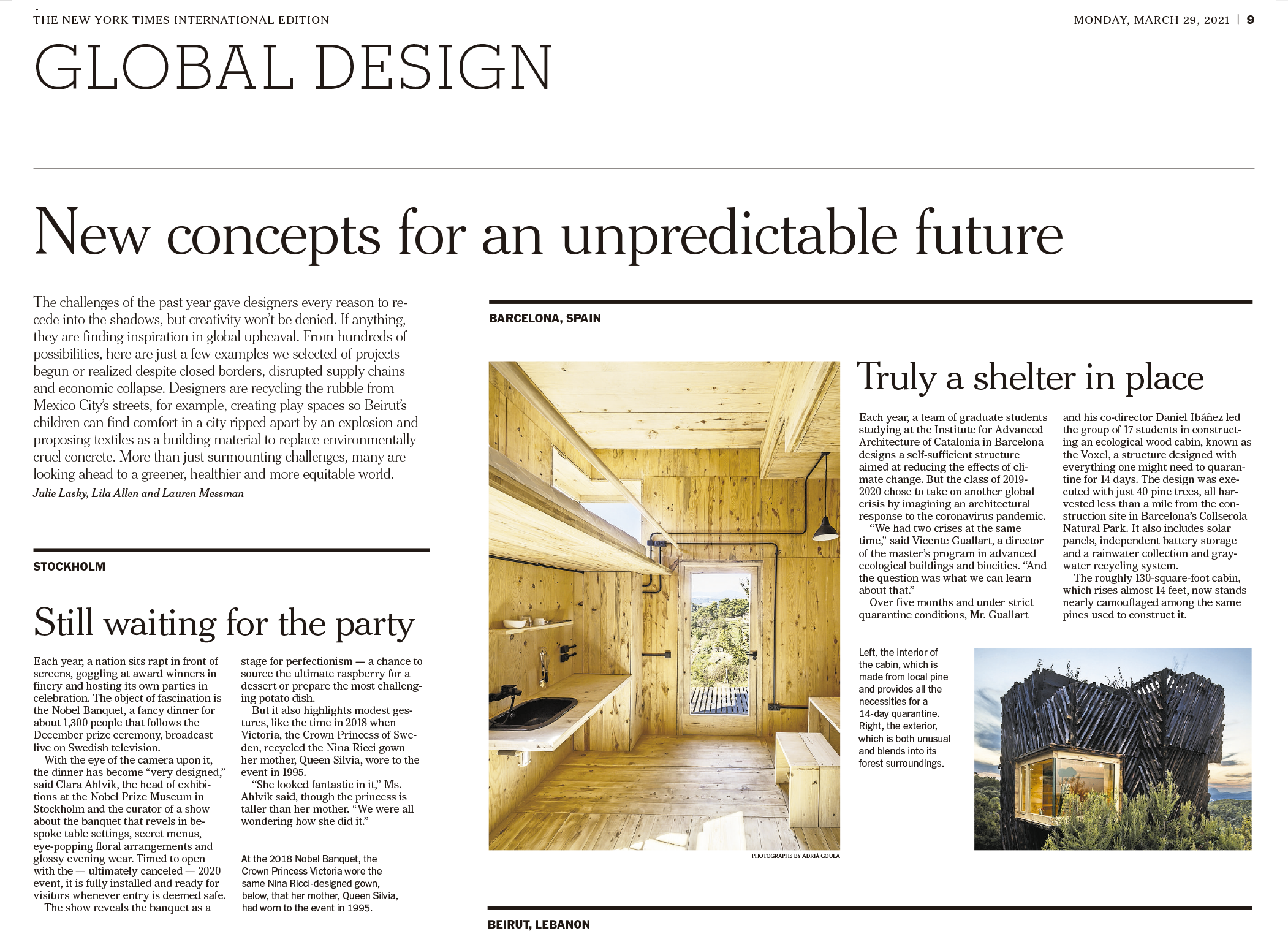 Valldaura Labs
Valldaura Labs is a campus created by The Institute for Advanced Architecture of Catalonia (IAAC), focused on research and education on self-sufficient habitats.
In Valldaura we develop the MAEBB "Master in Advanced Ecological Buildings and Biocities", an immersive 11 month program, as well as various research and entrepreneurial initiatives. Our vision is to merge ecology, technology and design to create new architectural and environmental paradigms for the Anthropocene era.
Valldaura is located in the Natural Park of Collserola, in the center of the Metropolitan Area of Barcelona, on a property founded in 1150 by cister's monks. Today it's a forest of pines and oaks with an extension of 135 hectares. At the heart is a 19th-century farmhouse where students and researchers live and work in community, managing the forest, producing food and developing prototypes at a 1: 1 scale in the Green Fab Lab. The new Green Leka restaurant is also based on the Valldaura estate.
Our goal at Valldaura is to develop a blueprint for future Biocities based in a circular "bioeconomy". We use local resources to produce energy, food and any type of wooden structures. We research new materials and technological systems.
At Valldaura we organize educational programs, conferences, discussions, events and activities open to the public, in order to spread a new ecological vision to create zero emissions cities.
In September of 2021, the 3rd edition of the Masters in Advanced Ecological Buildings and Biocities completed their final thesis project…

Collserola park appears starkly from the sky as an island of green, surrounded on all sides by the sprawling Barcelona metropolitan area…