The Tiny House V01 Prototype is the collective final project of the Institute for Advanced Architecture of Catalonia's (IAAC) 2018-2019 Master of Advanced Ecological Buildings program (MAEB).
The MAEB is an immersive experience of learning by living in which students engage with the complete seasonal cycle as residents for 11 months at Valldaura Labs. In the program's 2018 – 2019 inaugural edition, 19 participants from 10 different countries spent 14 weeks designing, fabricating and assembling the Ecohouse V01 Prototype with the support, guidance and technical assistance of sponsors, specialists, consultants and instructors.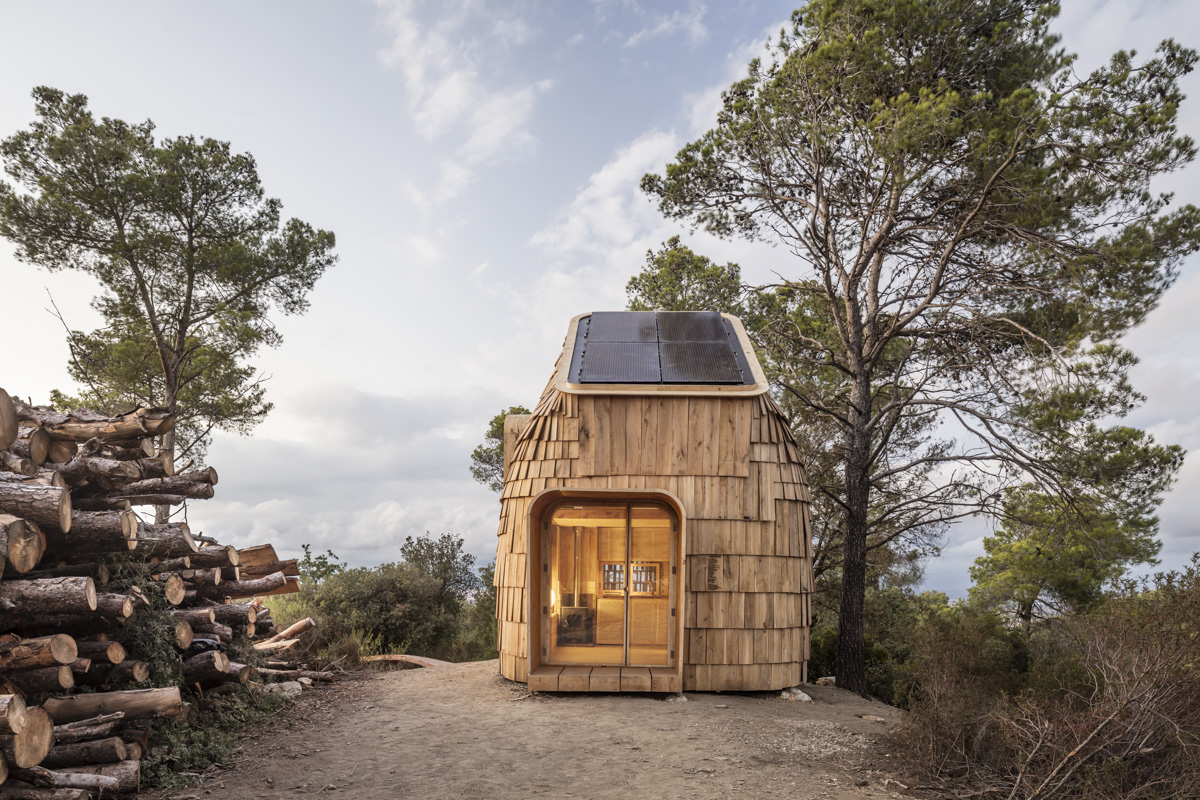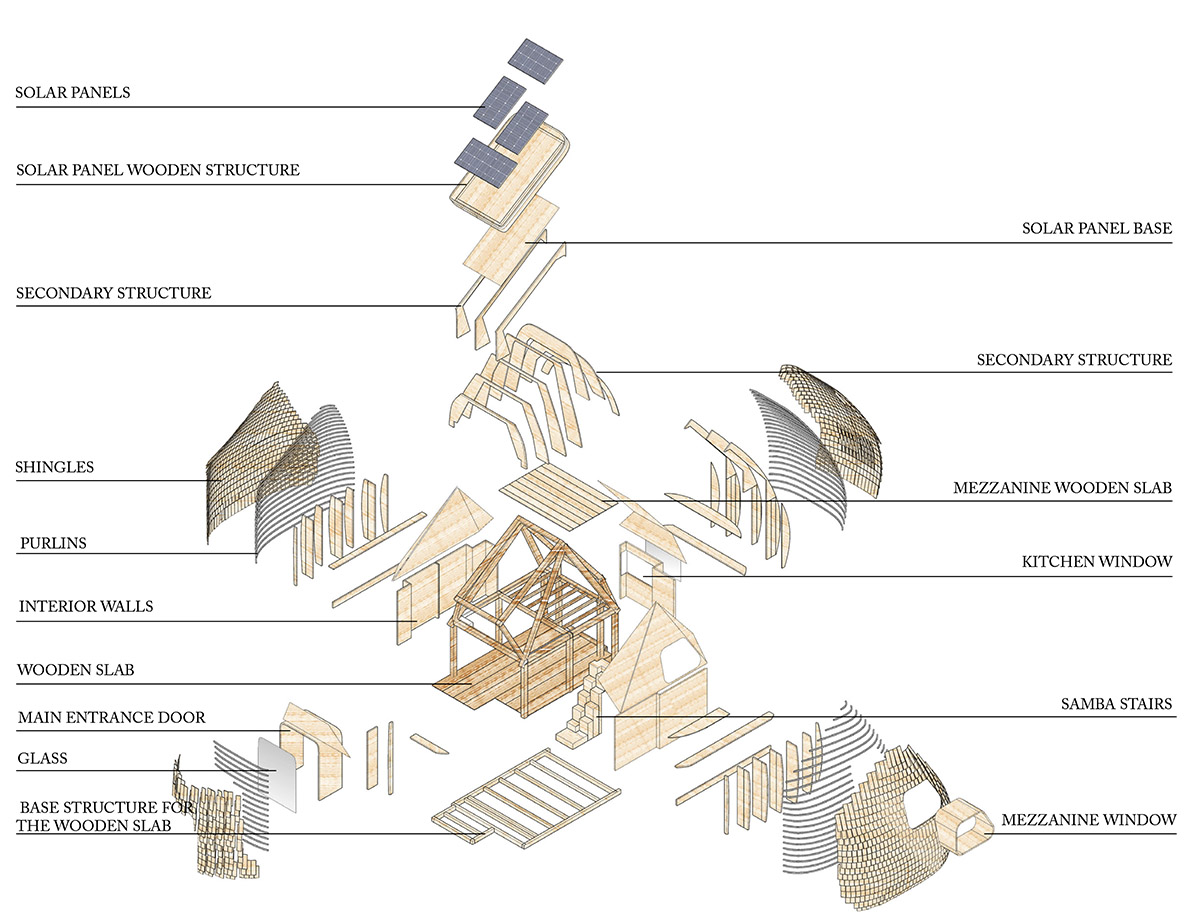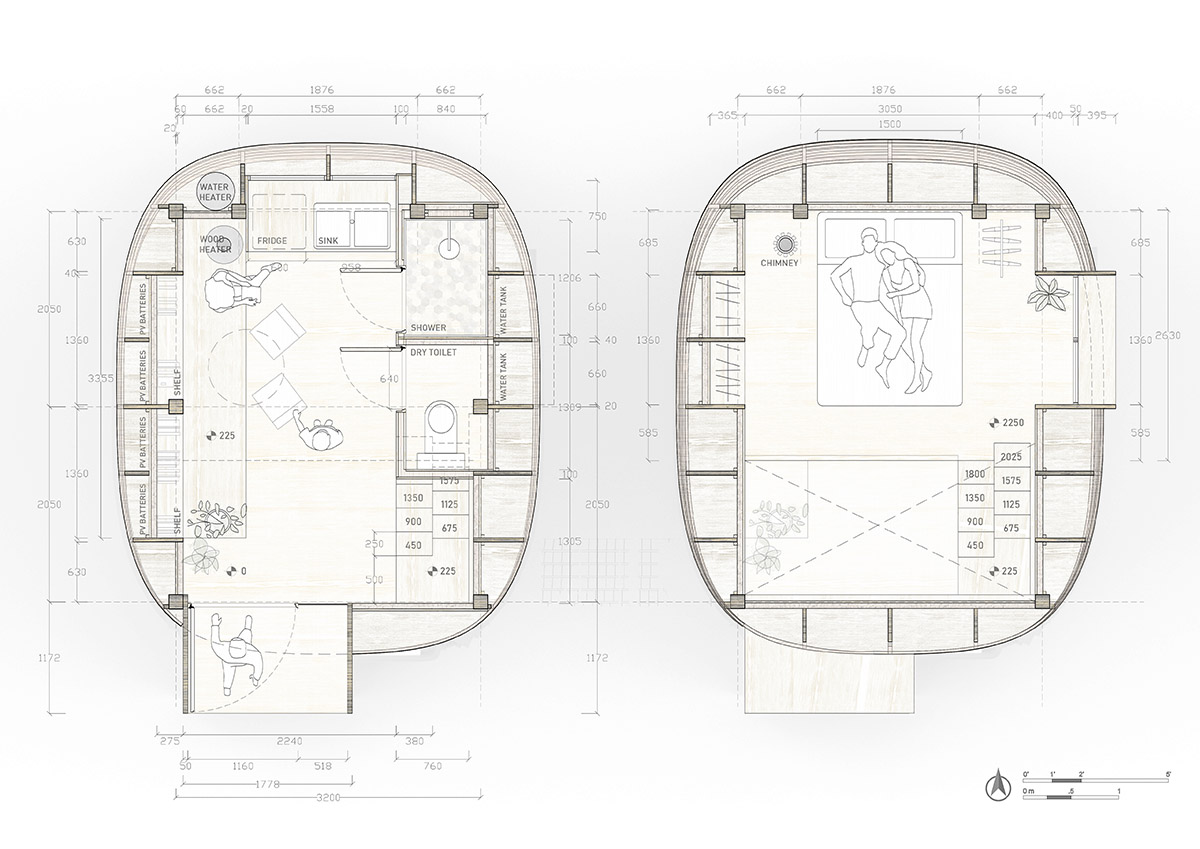 TINY HOUSE
A tiny house proposing big ideas, the Ecohouse V01 Prototype demonstrates a comprehensive set of ecological building techniques including: a photovoltaic electrical system; a water system collecting rainwater and recycling grey-water; a composting toilet leveraging a cultivated microbiome to detoxify waste; passive conditioning strategies; insulation and membranes fabricated from natural rubber and recycled cotton; and an easily demountable structure and parametrically optimized skin made of locally harvested pine and oak processed on site using digitally-driven tools and secured to foundations of native quartzite. Each timber element of the primary structure is fully traceable and engraved with a QR code communicating the location of the nearby tree from which it was milled as well as its embodied energy and sequestered carbon. Thus, the Ecohouse V01 Prototype achieves a high standard of fully off-grid living for up to 14 days without resupplying water and up to 4 days without sun while actively promoting the inhabitants' awareness of their relationship to their greater environment.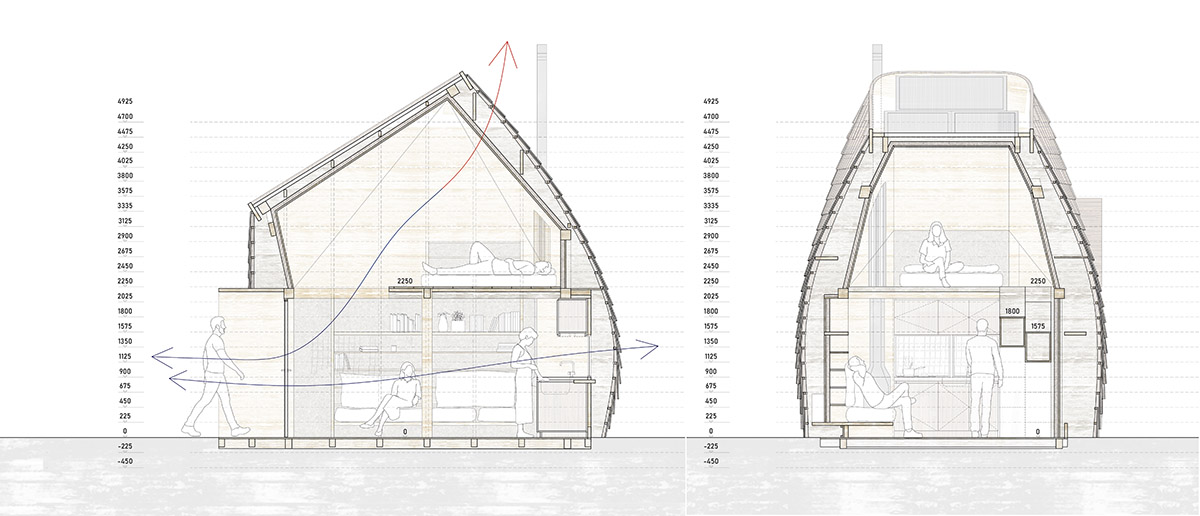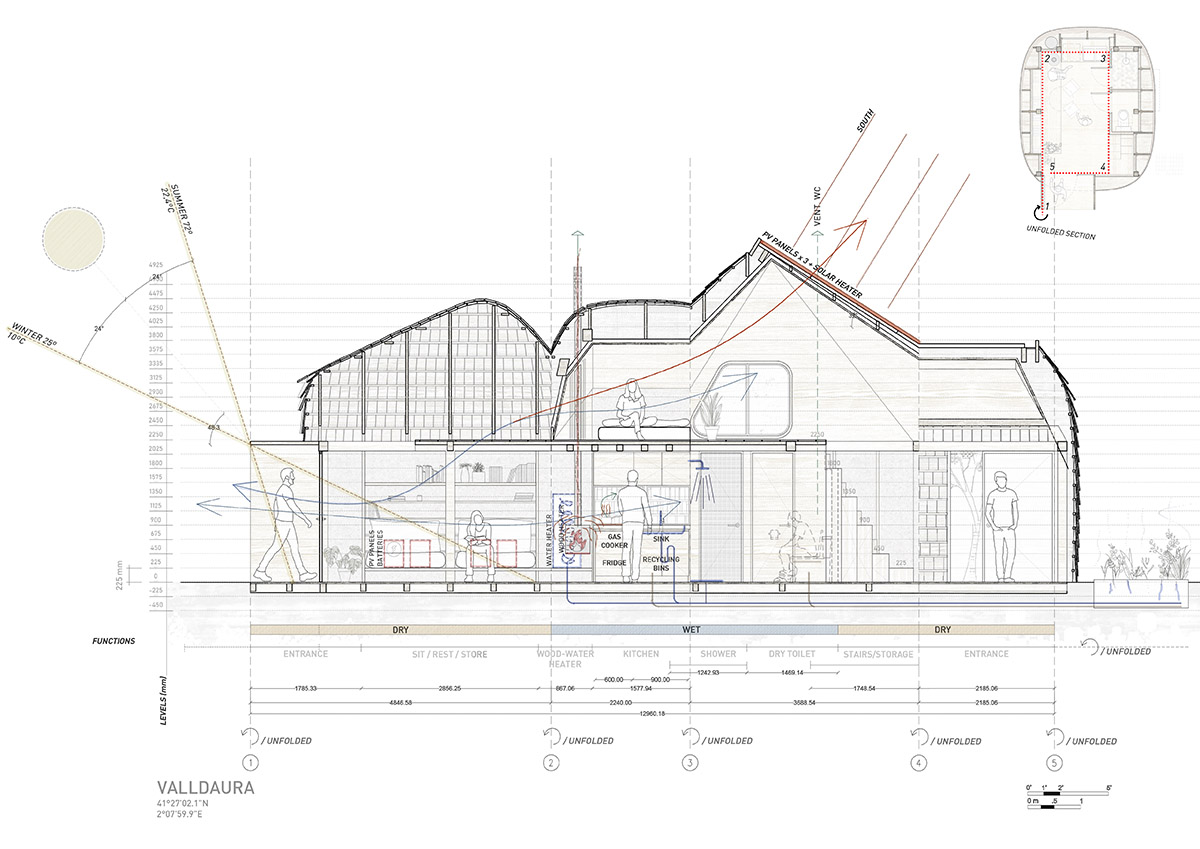 CREDITS:
Project Direction: Vicente Guallart, Daniel Ibañez and Marziah Zad
Project Management: Michael Salka
Project Design (MAEB students):  Pilar Aguirre, Giulia Astrachan, Jesús Bueno Anguita, Julianna Carmona, Vincent Charlebois, Chen Yu-Wen, Chiang Yu-Ching, Pablo Corroto Pradillo, Nour El Kamali, Elisabet Fàbrega R. Roda, Kevin Matar, Qiao Liang, Jorge Luis Morales Fernández, Sinéad Nicholson, Michael Salka, Tian Yuanpei, Yu Zhipeng, Zhang Jie, Zu Heran.
Valldaura Labs Staff: Laia Pifarré, Nicolò Gnecchi, Jonathan Minchin, Jose Antonio Riosalido, Xavier Molons, Jordi Ubach and Francesc Val
IAAC Fablab Staff: Mikel Llobera, Ricardo Valbuena, Alaa Al Baroudi.
Sponsors: Visoren, Saltoki, Tallfusta, Premapreta, Distribució Sostenible, Alter-Entorn, Saneseco, Santa & Cole, Noumena, Mausa, Philips.
Consultants: Oscar Aceves, Miquel Rodriguez, Jochen Scheerer, Luis Casado, Gustavo Torralbo, Laura Halminen, Nicu Pribago, Guillem Camprodon, Rodrigo Aguirre, Luis Sola, Gustavo Abreu
Photographers: Adrià Goula and Chelsea Sherman
Volunteers: Chelsea Sherman, Seçil Afşar, Pan Youjian, Tristan Copley,
Banjaman Scatt, Rutvij Patha, Alejandro Caballero, Demi Pradolin, Judy Mahfouz, Alec Nicholson