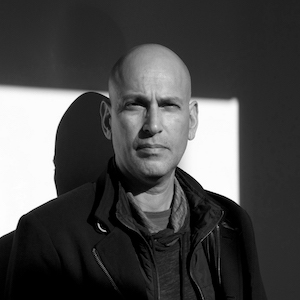 JORGE RODRIGUEZ GERADA
LAND ART
"THE INNOVATIVE PAINTBRUSH"
Jorge Rodriguez-Gerada may have started out as an artist and may be considered an artist, but his artwork represents more than just art. Over the years, his work managed to bring people together, create communities that not only point out the issues present in the society but are an example themselves of how they can be solved.
Rodriguez-Gerada will be in 2017 Valldaura workshop creating a monumental image to be viewed from above. Participants in the workshop will collaborate in the creation of this image.
During the workshop, attendants will have the opportunity to participate in the creation of the artwork.
This workshop is open to everyone who is interested in, no degree or experience is required.
700€ students   900€ professionals
About Jorge Rodriguez Gerada
WORKSHOP SCHEDULE
SUNDAY
18:00 Arrival
19:00 Settlement
20:00 Dinner
MONDAY
09:00 Breakfast
10:00 Workshop
13:00 Lunch
14:00 Workshop
20:00 Dinner
21:00 Lecture Antoni Arola
TUESDAY
09:00 Breakfast
10:00 Workshop
13:00 Lunch
14:00 Workshop
20:00 Dinner
21:00 Lecture Losiento
WEDNESDAY
09:00 Breakfast
10:00 Workshop
13:00 Lunch
14:00 Workshop
20:00 Dinner
21:00 Lecture Jorge Gerada
THURSDAY
09:00 Breakfast
10:00 Workshop
13:00 Lunch
14:00 Workshop
20:00 Dinner
21:00 Presentation
FRIDAY
09:00 Breakfast
10:00 Packing
11:00 Farewell