Meet Master in Advanced Ecological Buildings' Co-Director Daniel Ibañez
Master in Advanced Ecological Buildings Co-director Daniel Ibañez is a practicing architect and urbanist. He is Doctor of Design candidate and instructor at Harvard University.
His research, Metabolic Urbanism, critically seeks to frame the design disciplines in relation to broader socio-ecological interdependencies through cross disciplinary research on the field of urban metabolism.
Daniel is a IAAC Alumni and Co-author of the project which won the first Self-sufficient Housing Competition, Co-Director of the Fab Lab House, Endesa Pavillion and Global Condenser projects, all done in collaboration with IAAC.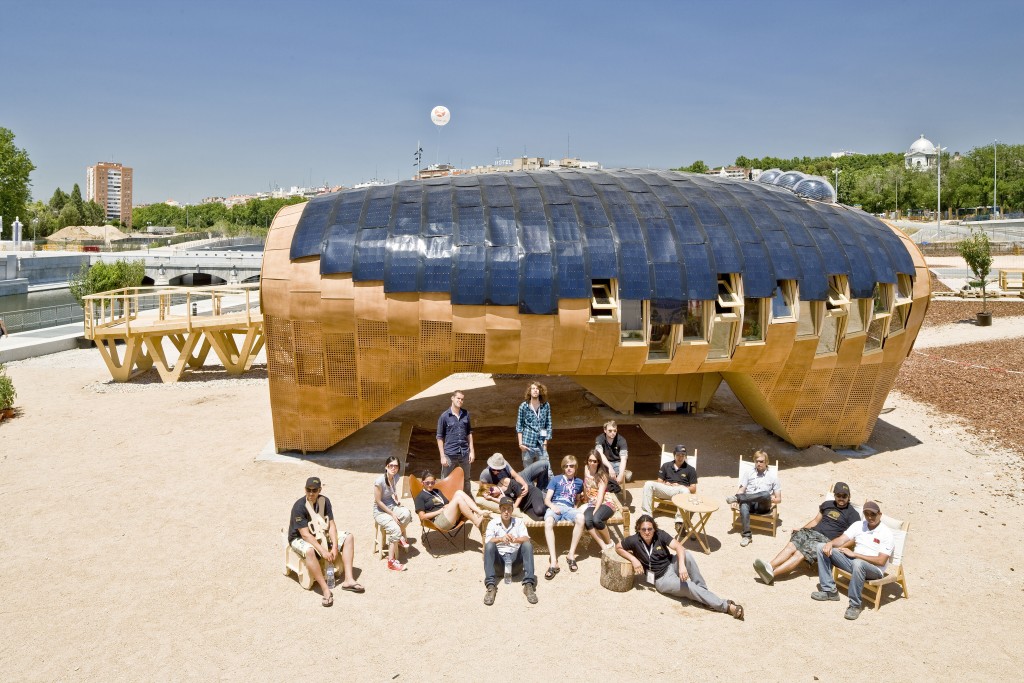 Daniel is founder and co-director of the design firm Margen-Lab with headquarters in Boston, and Barcelona. At Harvard, Daniel is the research manager at the Urban Theory Lab GSD and member of the editorial board of the New Geographies Journal.
In addition, he recently became visiting professor in the FADEU-UC in Chile as part of his research on Wood Urbanism and editor of the digital research platform urbanNext.
Daniel received his Masters of Architecture from Escuela Técnica Superior de Arquitectura de Madrid in 2007. In addition, he holds a post-professional Master in Advance Architecture from the Institute for Advance Architecture of Catalonia with distinction.
In 2012, he completed a Masters in Design Studies in Urbanism, Landscape and Ecology with distinction from the Harvard Graduate School of Design. Daniel's grants for academic research include Fundación La Caixa Fulbright Fellowship, Real Colegio Harvard Complutense Scholarship and the Harvard GSD Dimitris Pikionis Award, Penny White Research Scholarship and the Dean's Merit Award.